Experiences from ICT4Rural Development Conference- Part 2
November 1-3, Eric Couper, AfSIS ICT and agriculture coordinator, participated in an ICT4Rural Development conference hosted by SANGONeT in Johannesburg, South Africa. We've included a few notes here for those who couldn't make it. In a previous post, we covered the SANGONeT matrix for categorizing ICT4RD tools, the conference's common themes, and contributions by AfSIS to the conference. Here we will highlight some of the most exciting projects featured and offer a few thoughts on why they are worth your consideration.
Agriculture: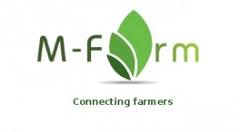 …M-Farm, works as a transparency tool for farmers. [It]
Enable[s] farmers to inquire current market prices of different crops from different regions and/or specific markets
Aggregate[s] farmers needs/orders and connect them with farm input suppliers
Enable[s] farmers to sell collectively and connect them with a ready market
Biggest Take-away: Good farmer/market systems should do more than just provide price information. They should also connect farmers with interested buyers and help farmers sell collectively.
To Elaborate: M-Farm recognizes that knowing the price of maize at a particular market is often not enough. If it takes a farmer three days to get to that market, the prices might have changed or the buyer might be gone. Understanding that, M-Farm's designers go a step farther: Registered users of M-Farm can request to buy or sell a particular crop, and M-Farm will provide information on corresponding sellers/buyers.
---

The ET LMIS is a mechanism through which collection, analysis and dissemination of information needed to help producers, middle men and traders are organized and systematized. This system provides near real time market information which is available on request via SMS text message system, email, WorldSpace radio systems and on the internet. The ET LMIS was created as part of the LINKS sub-project within the Global Livestock Collaborative Research Support Program (GL-CRSP) being implemented by Texas A&M University and funded by USAID.
Biggest Take-away: All cows are not created equal. In other words, systems dealing with livestock must address the complexities of animal varieties and grades/quality levels.
To Elaborate: LMIS is a comprehensive market information system. It captures information about livestock prices and makes it accessible through a variety of information channels (SMS, Web, radio). The idea itself is not so important, but what stands out is the designers' knowledge of livestock trading. Knowing that the system cannot not simply capture , they have built important information about the livestock variety and well-being into the system.
---

Farmer Voice Radio (FVR) brings a new concept of agricultural extension to serve the smallholder farmers of Africa.[ …] FVR provides full-featured, multi-media extension services based on radio, with active involvement of farmers and near-real-time program revision based on their feedback. Traditional extension models are based almost entirely on face-to-face farmer support. Systematic impact programming, with focus, depth, and repetition will allow farmers to make confident changes in their agricultural practices.
Biggest Take-away: FVR's transition from long form agriculture programming to short, targeted, and repeated messages ( á la commercials) is more revolutionary than it sounds. It is important to break free of conventional thinking and formats for all of the information channels we use.
To Elaborate: Radio producers in the areas that FVR covers have had a very set opinion about how agriculture radio programming should be produced. They believed that programs should rarely/never be repeated and should be long form (30 minutes or an hour). After much debate, FVR is now developing "AgTips," shorter segments that are regularly repeated. By keeping the medium (radio), but changing the format (from 30 minutes down to 5 minutes), FVR believes its messages will have a greater impact.
---
Other Sectors:
ColaLife is working in developing countries to bring Coca-Cola, its bottlers and others together to open up Coca-Cola's distribution channels to carry 'social products' such as oral rehydration salts and zinc supplements to save children's lives. […]
ColaLife started as an online 'movement' in April 2008. We have more than 10,000 online supporters and these have given us the power to engage Coca-Cola, UNICEF and other key stakeholders. We are now focussing on getting a trial of the ColaLife concept underway in Zambia.
Biggest Take-away: The best way to understand how to address the "last mile" –the last part in the process of delivering connectivity from communications provider to customer–is to consider what/who is already getting there.
To Elaborate: ColaLife builds on that idea that Coca Cola is available nearly everywhere on the planet that people live. It recognizes the success and power of another group and seeks to harness that as a resource. ColaLife's idea challenges everyone serving rural populations to take lessons from and partner with organizations (for- or non-profit) that are already covering the last mile.
---

Young Africa Live consists of a combination of regularly updated, dynamic stories and live chats and a series of permanent content pieces. …The permanent content covers the essential facts around HIV and AIDS; as well as helpline numbers and contact details for referral organisations who can support YAL-users in times of need. Under the dynamic content section, daily news & celebrity stories are posted and users can 'like' the story or leave comments. Guest bloggers write about their experiences with love, sex, dating, cultural dilemma's, gender stereotypes and other relevant issues. In addition, live chats with doctors and relationship experts help create a true dialogue between the portal and its users.
Biggest Take-away: The most direct, unadorned, way of conveying information is not always the best way. Content packaging (making it cool, exciting, participatory, and providing a context) is just as important as the content itself.
To Elaborate: Traditional behavior change messaging involves blasting a recommendation/fact/warning onto billboards, backpacks, and bumpers. Even the more nuanced messages (wrapped into soap operas and children's stories) do not operate on the same level as Young Africa Live. It delivers content that first and foremost is interesting, and as a result has developed a community that genuinely engages (anonymously when desired) with important issues.
---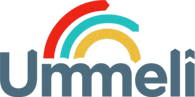 Project Description (from their Web site):
Ummeli is a mobile network that helps communities create their own employment opportunities. […] Ummeli provides tools to a variety of key players in the jobs market:
People who live in developing countries with little or no formal employment.
Companies who seek temporary or long-term employees.
Communities who want to build projects to improve their environment.
NGOs looking to find volunteers.
Biggest Take-away: Existing, popular social networks are incredibly useful for launching new services.
To Elaborate: Ummeli is brought to us by the same group, the Praekelt Foundation, as Young Africa Live (YAL). The Ummeli team was able to feature and promote the new tool on YAL, and that helped expose Ummeli to a very large audience very quickly. Ummeli's spot-on identification of a real need and well-designed service cannot be understated, but it is really rare in ICT4D work to see one service successfully promote another at this scale.